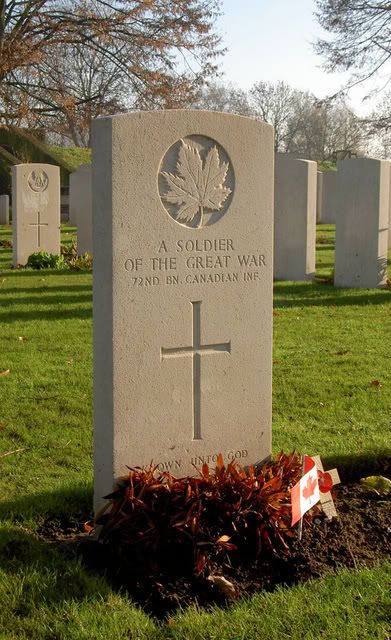 Remembrance Day is fast approaching, that time of year set aside to show our appreciation for all that was sacrificed for the good of others.
Hundreds of thousands of men and women have given their time, their health (mental and/or physical), and even their lives in an effort to make the world a better place. They might have done this as a fighting soldier, a peacekeeping soldier, or even as a civilian. War veterans and survivors have lived through horrors we couldn't even begin to imagine. For too many, that was the last thing they experienced before their death.
Please, take a moment or two to reflect on what these people sacrificed so we can live the lives we have today. We can't afford to lose sight of how the freedoms we have today were earned.
Vimy Ridge, France: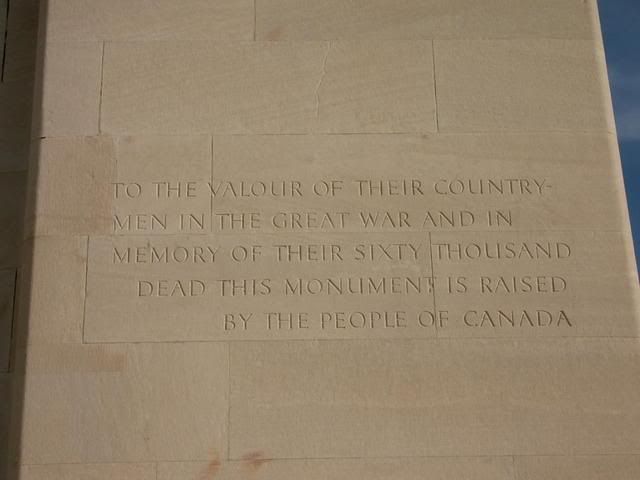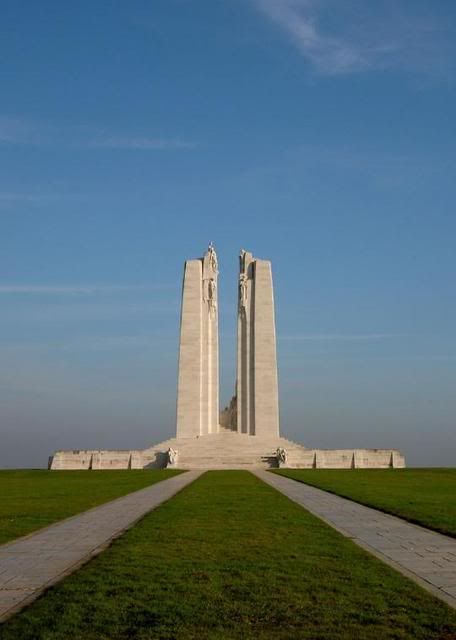 Inscribed around the base of the monument are the names of those whose final resting places are unknown. My sig is an example of a portion of that wall.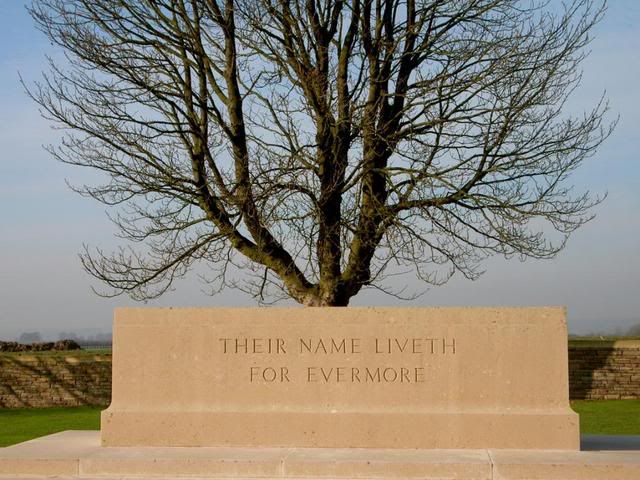 Ypres, Belgium:
As with Vimy Ridge, those are names (54,896 of them) inscribed on the walls of the monument.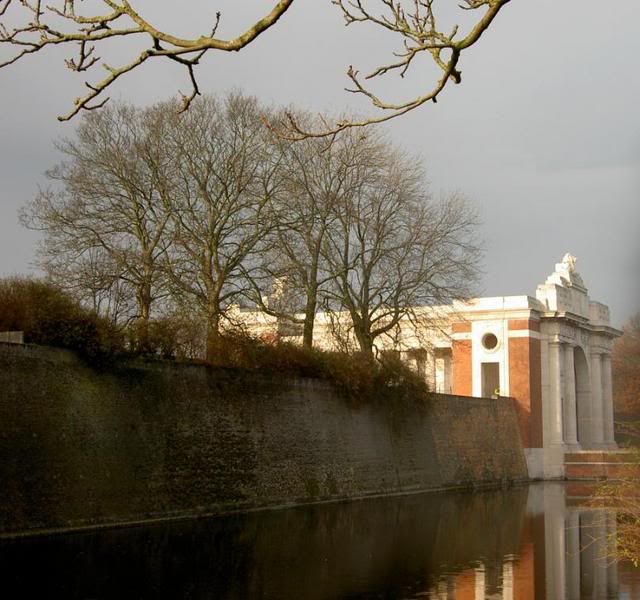 Lieutenant Colonel John McCrae sat at these very bunkers when he penned what is among the best-known poems out there:
In Flanders Fields the poppies blow
Between the crosses row on row,
That mark our place; and in the sky
The larks, still bravely singing, fly
Scarce heard amid the guns below.

We are the Dead. Short days ago
We lived, felt dawn, saw sunset glow,
Loved and were loved, and now we lie
In Flanders fields.

Take up our quarrel with the foe:
To you from failing hands we throw
The torch; be yours to hold it high.
If ye break faith with us who die
We shall not sleep, though poppies grow
In Flanders fields.
That torch is now in Afghanistan; those men and women fighting over there are now war veterans. They shouldn't be forgotten when it comes to acknowledging the sacrifices made over the years.
(Please, no fighting about Afghanistan here; if you must, take it to another thread)
Photos from my trip can be found in
Post 60
,
Post 61
, and
Post 62
.
Edited by Starbug, 11 November 2010 - 11:54 AM.