After going to the
Vimy Ridge
monument, I then visited the cemeteries and the trenches.
The first cemetery is where the visit really started to get emotional. There are 746 graves here, and many of them read simply "An unknown soldier of the Great War" and "Known unto God" (same as the tombstone at Essex Farms shown in the first post). Couple that with the names I read on the monument...I got teary-eyed.
At the end of the cemetery: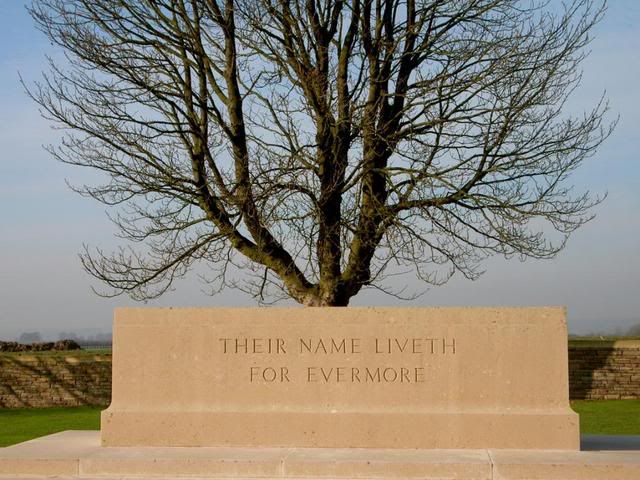 I was there 3 weeks after Remembrance Day, and the wreaths were still present. The poppy wreaths had hand-written notes in plastic bags (for preservation) and that is where I got the title for this thread:
You gave your today for our tomorrow. Thank you.
Reading that was when tears started to fall.
Much of the grounds haven't been landscaped since the war, and the craters from artillery shelling are still very much visible:
The trenches have been cleaned up and maintained over the years. It's amazing how beautiful they look now, given what they looked like during the war. The Canadian and German front lines were marked, and I'd had no idea just how close they were.
I
could have thrown a baseball between the two without any difficulty.
The only indication of how the trenches once looked: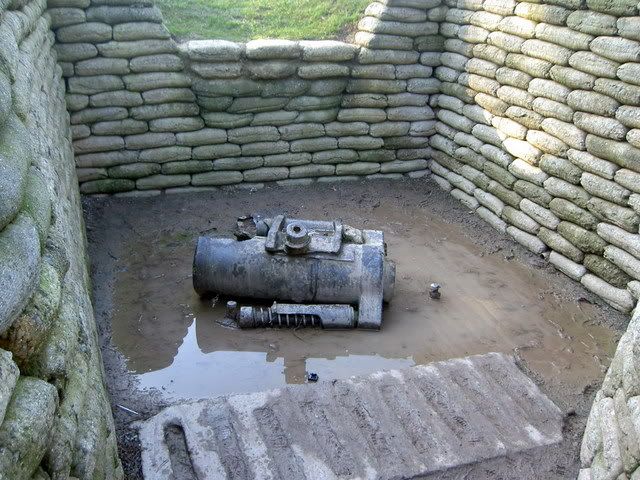 Here are the nearby French and German cemeteries. The French and German soldiers were moved to large cemeteries, while British Commonwealth soldiers were buried in smaller cemeteries scattered all over the countryside.
French cemetery, 45 000 graves (right next to another British Commonwealth cemetery):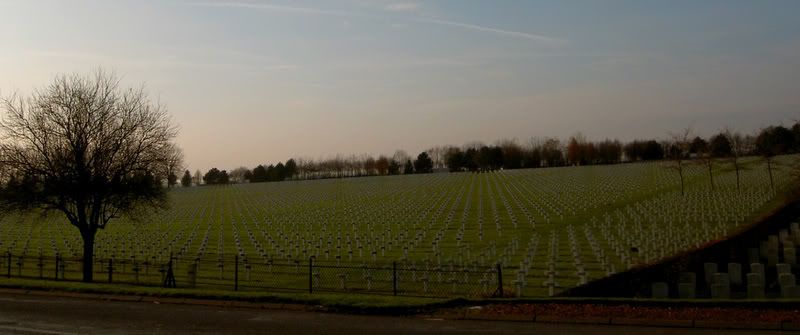 German cemetery 50 000 graves: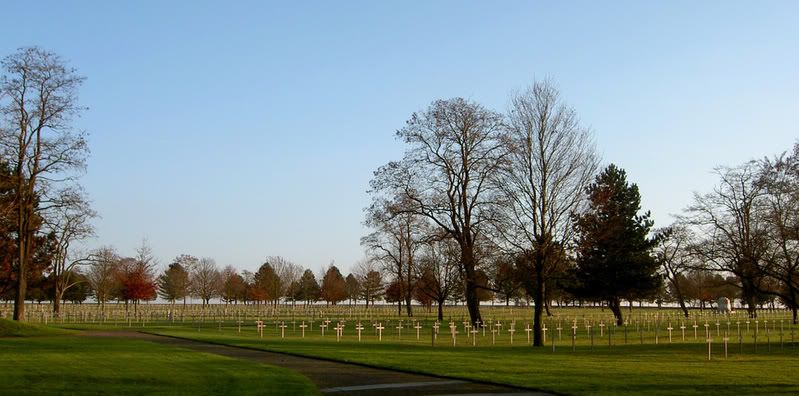 I saw these last two places because I got a ride back to town from a local man (retired, I think) who feels so strongly for what Canada did that he spends his days going by the Vimy Ridge train station (knows the schedules by heart, according to the girl working at the interpretive centre) and offering Canadian tourists a ride to the memorial. On the way back to town, he stopped to show me these two places.
So many travelers make use of the fact that Canadians are well-received in Europe but have no idea as to why that is so. It's because of what our nation accomplished in WWI and WWII. Sadly, I think they (Europeans) may have a better appreciation of that than many Canadian citizens do.