Isn't it interesting how people keep personally-attacking me here - yet there's not a single valid argument against anything I've said (you'll recall, I absolutely destroyed all ten points from the only person who tried).

When Einstein discovered the theory of relativity, a group of detractors published a book called '100 Authors Against Einstein' - in which they absolutely trashed the man (just like here, they were all wrong, and the lone man was right).

Well, old Einstein had the perfect comeback and absolutely destroyed their argument with just one sentence:

'If I were wrong, one would have sufficed...'

Same here. If I were wrong, you'd be able to point out how I'm wrong - and wouldn't have to resort to nothing but personal attacks...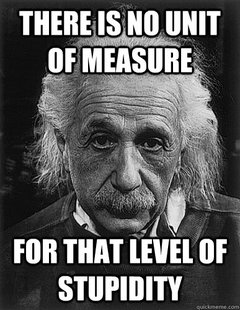 Now back to Shane Doan, everybody please!