Seth MacFarlane to host 85th Academy Awards
Started by
Samk
,
Oct 01 2012 01:07 PM
Posted 02 October 2012 - 04:18 PM
Trey Parker and Matt Stone co-hosting would be a better choice.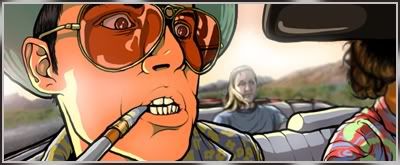 Total control now. Tooling along the main drag on a Saturday night in Vegas. Two good old boys in a fire-apple red convertible. Stoned. Ripped. Twisted. Good people. 
---
Posted 02 October 2012 - 07:12 PM
To like the shows, which you do, would you not also have to find Seth funny? Considering he came up with the shows and does most of the voices.

His shows are due to decent writing by many. I've seen him do some roast thing where I did not find him funny at all as well as couple other programs he must have improved he was so lame.
---
---