Melanie Minnie, Nursery School Teacher, Crams 19 Kids Into Hatchback For Class Trip.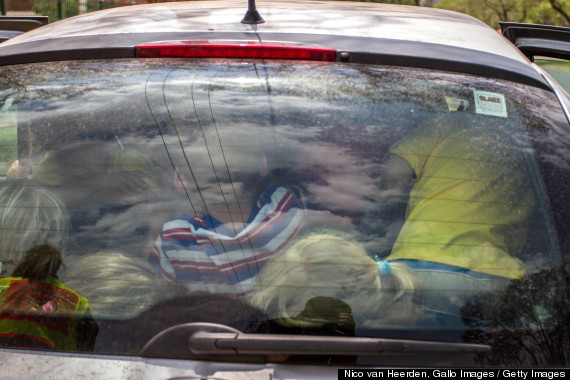 Who needs a bus when you have a hatchback? A teacher in South Africa stuffed 19 of her nursery school students into her hatchback to make a trip to a local burger joint for lunch.
According to
Jalopnik
, Melanie Minnie was pulled over by police in South Africa when authorities noticed that she had six children in the back of Renault Clio. Upon closer inspection police counted 10 children in the back seat and another three on the front seat.
Minnie said that her kids were hungry and she decided to take them out to lunch. The nursery school teacher said that it was the first time, and the last time, that she would try to fit 19 kids into hatchback. The Renault Clio, by the way, is designed to seat about five people.
Minnie told the South African paper Beeld:

"This is the first time we went on an outing – and the last time. I will never do that again."
The
NY Daily News
reports that Minnie was fined $60 for overstuffing her car with students.
*****************************************************************************************************
The article is a little confusing on the numbers. For clarity ...... She had 6 of them in the back hold, 10 in the back seat and 3 in the front.
She might have got away with it if she had dressed them in clown costumes.
OK CDC do your comedic best.
Edited by nuckin_futz, 16 October 2012 - 12:03 PM.