Something that I started thinking about recently and thought it would be a good debate. I originally was thinking Canada-US-Europe but quickly knew it would've been absurd due to Canada massively outnumbering the other two.
I'll be honest, if it were a few years ago it would probably be Europe -- but due to what has transpired over the last couple seasons I think that the U.S. has a pretty strong standing. Two American goalies in the past two seasons has won the very prestigious Con Smytte trophy, something that no European goalie has yet to do (at least to my knowledge) but that doesn't take away to how good some goalies from Europe have been.
I'll list a few notables from both, if you have any other info please feel free to chime in.
U.S. Notables:
Frank "Mr. Zero" Brimsek
Tom Barrasso
Mike Richter
John Vanbiesbrouck
Tim Thomas
Jonathan Quick
European Notables:
Vladislav Tretiak
Dominik Hasek
Miikka Kiprusoff
Nikolai Khabibulin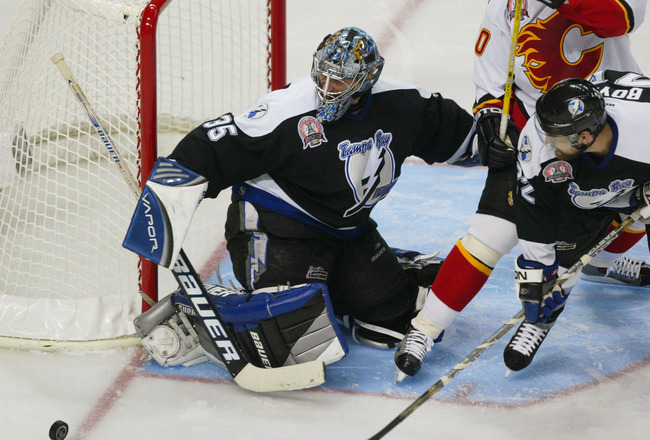 Pekka Rinne