Who loves 80s hair metal on here? It's more alive than you know!
Posted 03 March 2013 - 12:23 PM
Shout at the Devil is undoubtedly one of the best intros to any song, ever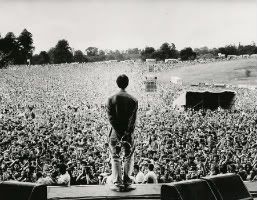 ---
Posted 03 March 2013 - 04:37 PM
http://www.youtube.com/watch?v=QrG6S7QM8w4

My opinion on 80's rock and hair metal has changed. This is pure Rock N ROLLL! I don't know why it isn't respected because when it comes to the MUSIC these guys can play.

Take a listen in HD

they don't get respect because of how quickly the record companies took a hold of the style and quickly manufactured how every band MUST look, sound and release singles. You don't see it as much in the bands of the first half of the 80s, but the 2nd half and the early 90s, all you saw was a newer version of Poison and Warrant.
Speaking of Warrant, I think they are the best example of how bands did have talent, but it was over looked by the masses and corporate labels. Their song "Uncle Tom's Cabin" is their best single (IMO) but wasn't pushed like "Cherry Pie" was. Had they released that album earlier in the 80s, they would have probably been lumped more in with the Crue and less with Poison.
Then you have what followed the whole "GLAM" sound... grunge. It was a total reversal of sound. Everything was stripped down and dirty, and those that embraced it the most... HATED the GLAM sound. They would label all "hair bands" as pop and unoriginal while their music ("alternative" and "grunge") was "REAL" music (in their minds.) Even after it was obvious that the record companies had their hands firmly in control of this new sound... the fans still said their music was real music. Even today, things are still more stripped down than the GLAM sound (think Nickelback... they are the "hair metal" of this era) so its still looked down.
---
---
0 user(s) are reading this topic
0 members, 0 guests, 0 anonymous users