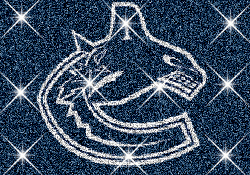 VS
BLUES(8-5-1)

@

CANUCKS(8-3-2)
Last Year:
Van 2 wins, STL 2 wins.
Where:
Rogers Arena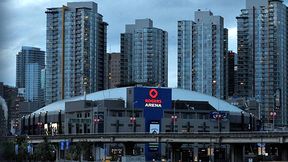 Time:6:00 pm PST
Broadcast: SNET-P
Radio:TEAM 1040
Starting Lineups:
St.Louis
(unconfirmed lines):
Perron - Backes - Oshie
McDonald - Steen - Tarasenko
Schwartz - Berglund - Stewart
Sobokta - Nichol - Reaves

Cole - Pietrangelo
Jackman - Shattenkirk
Russell - Polak
Starting Goalie:Jake Allen
Backup: Brian Elliot
Vancouver:


D.Sedin - H.Sedin - Burrows
Higgins - Kesler - Kassian
Raymond - Schroeder - Hansen
Volpatti - Lapierre - Weise
Edler - Hamhuis
Bieska - Garrison
Ballard - Tanev
Starting Goalie: Roberto Luongo
Backup: Cory Schneider
Last 10: St. Louis 5-4-1, Vancouver 7-2-1
Big Story:
Though only a point separates these teams in the Western Conference standings, the St. Louis Blues have the dubious honor of sharing a division with the rampaging Chicago Blackhawks. The result is the Canucks lead the Northwest, while the Blues sit third in the Central, eight points back.
What you need to Know:
The Canucks are closing out their four-game home stand tonight and are looking to get back on the winning track after having their six-game win streak snapped in Friday's loss to the Stars.
The Blues are looking to sweep their three-game road trip tonight with a win against the Canucks. Their trip began with a 4-3 overtime victory in Detroit on Wednesday followed by a 5-2 win in Calgary on Friday.
Prior to winning back-to-back games, the Blues had been suffering through a season-high five-game winless streak (0-4-1).
The Canucks and Blues split their season series last year with each team winning twice, including once each at Rogers Arena. Canucks G Roberto Luongo was in net for both of Vancouver's victories finishing with a 2-1-0 record in the season series.
Speaking of Luongo, he'll get his seventh start of the season tonight and will be looking to stretch his win streak to five games. The last time he won five games in a row was over two years ago when he won six straight from January 24 to February 12, 2011. That streak, sadly, was snapped in a Valentine's Day loss to the Blues.
Aside from Luongo getting the start between the pipes, no other lineup changes are expected for the Canucks.
Blues G Brian Elliott went 2-1-1 against the Canucks last season and had an impressive 1.50 GAA and .943 save percentage to go with one shutout. However, he's struggled this season and will be bench for a third straight game tonight in favour of rookie G Jake Allen. Allen began the season in Peoria (AHL) but was recently called up because of an injury to G Jaroslav Halak.
Canucks F Alex Burrows led all players in the season series with four goals and five points against the Blues last season. Blues F T.J. Oshie led his team with four points (2-2-4).
Blues F Alex Steen brings a five-game point streak into tonight's contest (4-5-9).
The Canucks are 6-0-1 this season against divisional foes but just 2-3-1 against the rest of the West. Tonight marks their second of eight straight games against non-divisional opponents.
Team Scope:
Blues: Sometimes a change of venue can do some good. Clearly it's what the Blues needed as they left for Detroit on Monday. Losers of five straight, including all four games of a homestand, they got another crack at the Red Wings at Joe Louis Arena, where the slide began two weeks prior. Alex Steen ended a five-game losing streak in the Motor City with an overtime goal, giving the Blues a 4-3 win.
Then it was off to western Canada and Scotiabank Saddledome. A four-goal first period and a 5-2 win over the Calgary Flames made the mood giddy -- for everyone except maybe coach Ken Hitchcock.
"For us to get to the next level, we have to collectively enjoy the competition and not want it to be something different," Hitchcock said to NHL.com. "For me, we need to find 60 minutes in our game. We've been playing 40 minutes but we've had our foot off the accelerator. We're making some strides but we aren't there yet."
Canucks: Friday should have been a night for celebration. Alex Burrows made the most of a perfect cross-ice pass and buried it past Dallas Stars goalie RIchard Bachman. It gave the Canucks a 3-1 lead well into the second period, and gave
Henrik Sedin
career point 757, passing
Markus Naslund
as the all-time top scorer in Canucks history.
The festive atmosphere didn't last, though; the Stars came back with three unanswered goals for a 4-3 win.
"Very disappointing," Henrik told the Vancouver Sun. "I don't really know what happened. I thought we played a good game up to the halfway point and then they took over. Giving up four goals 5-on-5, that never happens with this team."
The crowd's response to the record-setting point was a long standing ovation among video tributes from Naslund and Canucks great
Trevor Linden
.
"It was very special," Henrik said. "To be a part of something like that and getting a chance to get the record on home ice in front of our fans was an honor and a great feeling out there. It means a lot to me."
Who's hot: Steen followed his game-winner in Detroit with a goal and two assists in Calgary, adding to his five-game points streak and four-game goal-scoring streak. Blues defenseman Kevin Shattenkirk has points in four of his past five games. David Perron scored twice at Calgary. … Henrik may have the all-time accolades, but twin brother Daniel has the edge in goals and points this season (four goals, eight assists vs. zero goals and 10 assists).
Injury report: Blues goalie Jaroslav Halak (groin) skipped Friday's game but may be available to start Sunday. Forward Jamie Langenbrunner (hip) had surgery and likely is out for the season. … Canucks forward Manny Malhotra was placed on injured reserve Thursday because he has not adapted sufficiently after his eye injury in March 2011 and was deemed vulnerable to serious injury. Forward David Booth (groin) has been making progress but no return date has been set.
Keys to the Game:

The Canucks Win If...
They prepare to be patient. The Blues have had their defensive woes this season but, all the same, the Canucks shouldn't expect to be given too many offensive opportunities against a Hitchcock-led team so they'll need to be ready to pounce on those chances when they do come along.
They keep up the physical play. Perhaps it was the return of Kesler that sparked the Canucks to record 30 hits as a team against Dallas on Friday which tied a season-high. They'll want to continue that trend tonight against a Blues team that isn't shy to throw their weight around either.
They recognize there's a time and place for things. Not to say the three second period fights on Friday was responsible for their loss but it did seem ill-timed considering the Canucks had a 3-1 lead at the time. If the Canucks find themselves with a lead and carrying the play tonight, they'll want to avoid doing anything that could give the Blues some life.



The Blues Win If...

Their power play continues its dominance. St. Louis' man-advantage is by far the top in the entire league. Their PP is clicking at an astounding 35.8 percent and it's even more effective away from home where they've converted on 37.5 percent of their opportunities.
They score first. The Blues are unbeaten in regulation when opening the scoring this season going 6-0-1 in those games. In last year's season series, they managed to open the scoring just once in four games against the Canucks.
Goalie Jake Allen keeps getting the job done. His body of work hasn't necessarily been pretty but the rookie netminder is certainly producing results. He's off to a 2-0-0 start to his NHL career despite allowing seven goals on 58 shots through three appearances this season for a .879 save percentage.
Players to Watch:
Alex Edler

Alex Edler will suit up in his 400th career NHL game tonight and he certainly hopes that his milestone evening will go much better than how his 399th career game panned out on Friday.

The usually dependable defenceman had a third period to forget against the Stars as he was caught on the ice for both the game-tying goal and the eventual game-winning marker in the final frame of the loss to Dallas. It was the third time this season he had been on the ice for a goal against twice in a single game and the first time that had happened since January 27 in San Jose.

The 26-year-old will look to put forth a more solid defensive effort, as well as get his offensive game back on track tonight. He's gone back-to-back games without a point – the first time that has happened all season. Edler had three assists in four games played against the Blues last season and was the second-leading point scorer in the season series among all Canucks.
Vladimir Tarasenko

Vladimir Tarasenko might not have been the rookie that was creating the most buzz before the season began but there are certainly plenty around the league who are talking about him now thanks to his impressive start to his NHL career.

Originally a first round pick of the Blues (16th overall) back in 2010, the 21-year-old Russian began the season on fire netting five goals and 10 points in his first eight games played which included scoring a number of highlight-reel tallies. He's slowed down a bit since then, however, managing just one point in his last six outings.

Prior to breaking into the NHL, Tarasenko spent parts of six seasons playing in the KHL including earlier this year during the NHL lockout with St. Petersburg SKA where he notched 14 goals and 32 points in 31 games played.
GO CANUCKS GO!!
Edited by LegitCanuck, 17 February 2013 - 11:14 AM.