out of your old beer/alcohol bottles!
works best for bottles that have ink printed directly on the bottle, and no paper labels.
technically the first step is drink all the liquid inside of the bottle, but here are the next 5 steps:
Step 1 - Grab a beer bottle preferably with thick glass such as corona bottles. Tie a string just above the label on the empty bottle.
Step 2 - Keep the string tied and soak it in lighter fluid.
Step 3 - Put the string back on the bottle and hold it horizontally. Light the sting rotating the bottle so the flame spreads. You should hear the bottle crack slightly in about 10 seconds.
Step 4 - After you hear the crack, pour cold water on the string and the top of the bottle will fall off.
Step 5 - Now grab sandpaper and sand the edges of the bottle till it is smooth.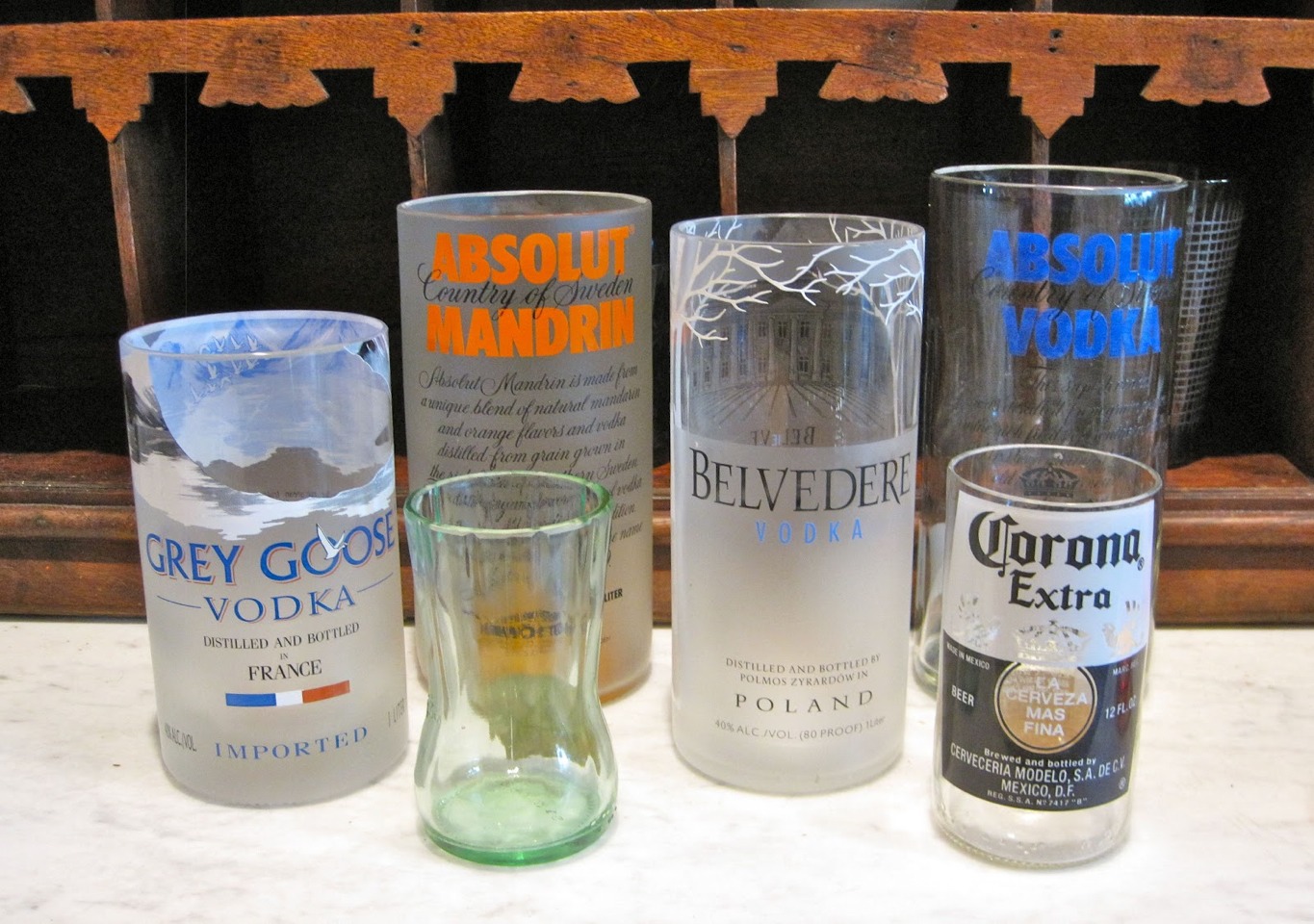 Edited by avelanch, 27 January 2014 - 01:58 PM.