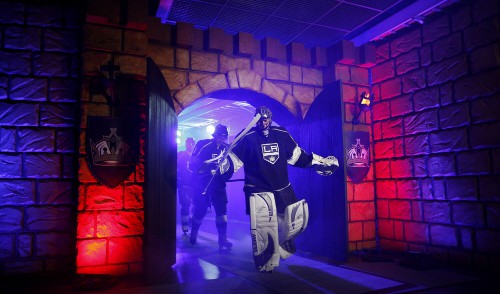 The Canucks are meeting the LA Kings in the first round of the NHL playoffs. Since we're going to be seeing a lot of LA, I figure I'd go and take the time to provide a primer for Canucks fans who may not be 100% up to date on the Kings. Think of this comprehensive, all-inclusive guide as your 'cheat sheet' to the Los Angeles Kings.
Forwards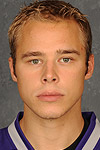 Dustin Brown – 34 years old, Brown hails from http://www.youtube.com/watch?v=NH4tci3JG-E. Brown earned the ire of Canucks fans everywhere back in 02-03 when he beat out Markus Naslund for the Rocket Richard trophy, but quickly earned it back when
in the 05/06 season, cementing his reputation as being one of the league's top hitters. Known to
assault small children
, Dustin Brown is the captain of the Los Angeles Kings. Being such a beloved figure down in LA explains why there were so many rumors circling around about trading him to Atlanta in exchange for Ilya Kovalchuk.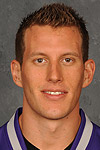 Rich Clune – Hailing from Toronto, ON, Clune has always dreamed of suiting up to play for the Maple Leafs in the playoffs. Realizing the futility of such a dream, Clune has graciously lended his talents to the Kings. A future Lady Byng candidate, Clune had a storied junior career, including winning silver and gold for Canada at the World Juniors, demanding a trade from the Sarnia Sting and landing with the Barrie Colts. Barrie was so touched with Clune's professionalism that they promptly awarded him a team sportsmanship award after he scored an empty net goal October 28, 2006 against the London Knights and proceeded to taunt his opponents.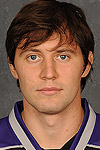 Alexander Frolov – A pioneer in gravity control research, per his website: "Alexander V. Frolov has been described as a technology pioneer. Born September 25th, 1962 in the Saratov area of Russia, Alex Frolov has been quietly but progressively becoming one of the world's scientists to watch." The fans of the LA Kings are so fond of Alexander Frolov that they were eager to include him in numerous trade proposals for Ilya Kovalchuk. Has the second most asymmetrical face behind only Dany Heatley. O_o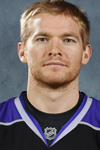 Jeff Halpern – American born and bred, Jeff Halpern is a former great captain of the Washington Capitals, being part of a list that reads like some of the greatest names in hockey, such as Steve Konowalchuk, Chris Clark, Ryan Walter (yes, THAT Ryan Walter) and Alexander Ovechkin. Halpern has spent his entire career playing on American teams in the Southern divisions. As a result, it is recommended that you not cheer, jeer or make any other loud noises, look him in the eye or make any mention of the playoffs, so as not to startle and confuse him.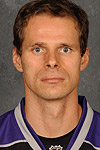 Michal Handzus – Once owner of one of the NHL's most luxurious manes and a heckuva hockey player to boot, Handzus routinely topped the lists of 'hottest NHLer' in annual puck bunny polls alongside Mike Ricci. He now looks like a serial killer. Nicknamed 'Zeus' by teammates, Handzus lives in mortal fear of tiny midgets with anger management issues.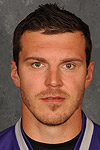 Raitis Ivanans – A Latvian born player, Ivanans is a forward who is known for his hockey smarts: in his very first NHL game, he dropped the gloves against Zdeno Chara and earned a broken orbital bone for his efforts. Also played for the Macon Whoopee, which is probably the greatest hockey team name ever.
See Also: Jones, Randy.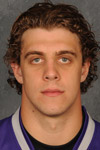 Anze Kopitar – A virtual unknown to Canucks fans, Anze Kopitar was actually selected 11th overall in the 2005 entry draft, one pick after the Canucks 10th overall selection. The enigmatic Kopitar hails from Slovenia and plays center and is an alternate captain for the Kings. Kopitar has hit 60 points or more in every NHL season he has played in and has 2 30+ goal seasons. Kopitar has been quoted as saying that he is incredibly grateful that he was not drafted by the Canucks, as he wouldn't have gotten the opportunity to showcase his talent like he has in LA.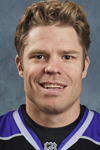 Fredrik Modin – The true #33 for Team Sweden, Modin has a long and legendary career as an NHL forward. The Legend of Modin began in 2004 when, after realizing his boyhood dream of playing for the Toronto Maple Leafs, he journeyed to the hockey mecca known as Tampa Bay and became a member of the Lightning. Taking youngsters Vincent Lecavalier, Brad Richards, Dan Boyle and Martin St. Louis under his wing, Modin, alongside future Hall of Famer Ruslan Fedotenko, placed the team on their back and won the Stanley Cup. Not content to rest on his laurels, Modin lent his talents to Team Sweden at the 2006 Olympics. His 2 goals and single assist propelled the Swedes to the gold medal. While some may say that the wheels have completely fallen off of the Modin wagon, as his 20 goals in the past 119 games (over the past four seasons) would indicate he is slowing down, wise fans know that Modin is simply pacing himself.
Scott Parse – A rookie for the Kings, Parse is a former college player and is apparently a huge nerd. How huge of a nerd is he? Well, this is the advice he imparted to youngsters wanting to get better at hockey: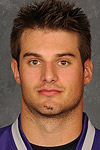 Brad Richardson – Is like some sort of cobbled together first generation genetically engineered Chinese hockey player. What do I mean? Well, he's got the knockoff name of Brad Richards, coupled with the feet problems of Peter Forsberg while being nowhere near as good as either of them. This made him qualify for the Masterton trophy because he went 57 games without scoring a goal, falling short of Kevin Bieksa's absolutely epic 80 NHL games goalless drought.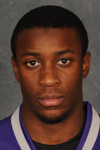 Wayne Simmonds – Fortunately, Wayne does not get a lot of comparisons to another former King who goes by the name of Wayne and was also born in Ontario. Unfortunately, he does get a lot of comparisons to George Laraque, Jarome Iginla and former King Anson Carter, due to the clueless nature of sports media types. While we're on the subject, no, Evander Kane and Patrick Kane are not brothers.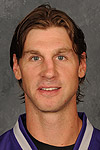 Ryan Smyth – Formerly of the Edmonton Oilers, Ryan Smyth was about the only person who didn't want to leave the city of Edmonton, becoming the first recorded instance of NHL Stockholm Syndrome. Has a brother, Kevin, who played for the Hartford Whalers and hates Southwest Airlines.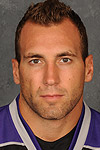 Jarret Stoll – Has a less geekier name than fellow hockey player Norbert Stoll. Stoll's known to go cougar hunting, as he was dating Rachel Hunter, a woman who was 13 years his senior. Stoll, in a show of being a true gentleman and all around classy guy, broke up and cancelled his wedding engagement with Hunter via e-mail and hooked up with Melrose Place star Katie Cassidy. Not since the days of
have we seen such a 'dynamite' pairing.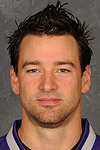 Justin Williams – Williams won a Cup with Carolina back in 2006. Looking to learn more about this youngster who has managed to put together back to back 30 goal seasons, I headed over to Wikipedia. I learned that Williams is adored by 'female fans everywhere' and that in August 12, 2006 he married his fiancee. Truly, there has never been a more talented hockey player than Justin Williams.
Defense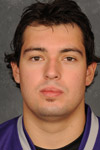 Drew Doughty – Much like Canucks blueliner Willie Mitchell, Doughty is apparently is suffering from post-concussion issues, as he issued a bewildering statement Tuesday, stating that he thinks that his D will have no problems shutting down the Sedins. He went on to elaborate 'Well, we've got Scotty and Pronger back there, plus, we've got the home team supporting us at Canada Hockey Place. This should be easy.' Also: has more chins than Kyle Wellwood.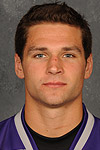 Davis Drewiske – Hollywood is full of Double Ds and I guess the Kings are no exception.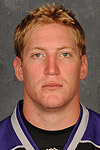 Matt Greene – Traded from Edmonton, Matt Greene became the 74th defenseman to have been traded out of Rexall Place in the last 3 years who went on to bigger and better things. The defenseman who was traded for him, Lubomir Visnovsky, became the 75th Oilers defenseman to have been traded in the last 3 years who went on to bigger and better things. Greene is highly regarded for being a great playoff performer and is known for racking up points in the offseason and will be a welcome addition to the Kings PP.

Peter Harrold – Is the most boring person in the NHL. More boring than the Jacques Lemaire coached Minnesota Wild. How boring is he? Even fan dislike of him is underwhelmingly tepid at best. Zzzz.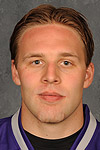 Jack Johnson – That's J-A-Ha-Ha-C-K, J-O-Ha-Ha-H-N-S-O-N, http://www.youtube.com/watch?v=xxKSM1tLGwY, Jack Johnson. Future country music superstar and beloved by everyone in Vancouver for his tremendous displays of sportsmanship and class. Johnson plays a physical, dominating game and comes up http://www.youtube.com/watch?v=uWdqXolKNxM.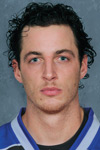 Randy Jones – You know how Alain Vigneault continually dresses that one player you despise above all others and you cannot fathom how he continues to make it into the lineup because his existence in said lineup defies all convention, logic and reason? Randy Jones is the Kings equivalent of that player.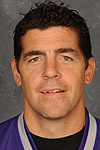 Sean O'Donnell – Affectionately known as 'SOD', not because that's the acronym his name makes, but because he resembles an inert pile of grass and dirt, Sean O'Donnell is a big, hulking Irish defenseman who is prone to taking penalties. Basically SOB in about a decade, but without the party animal vibe.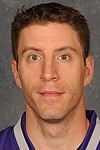 Rob Scuderi – Scuderi is known as The Piece, apparently because he arrogantly defined himself as 'The Piece' to the Pittsburgh Penguins puzzle. Much like his other namesake, 'Scud', he remains inaccurate and non-lethal.
Goalies

Dan Cloutier – Is still on the Kings payroll this season and could probably provide more consistent goaltending than Quick/Ersberg/Bernier.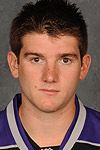 Jonathan Quick – The latest 'anointed' one by Kings faithful, Quick is the most recent in a long list of goalies that have been mass produced by the City of Angels, the likes of which have included such great starters such as Kings goalie of the future Jason 'The Barber' Labarbera, Leafs goalie of the future Jean-Sebastien Aubin, Habs goalie of the future Mathieu Garon, Flyers goalie of the future Roman Cechmanek, Habs goalie of the future Cristobal Huet, Leafs goalie of the future Felix Potvin, Red Wings goalie of the future Manny Legace, Canucks goalie of the future Dan Cloutier as well as Jamie Storr and Steve Passmore. Basically what I'm trying to say is that Vancouver's 'goalie graveyard' was the book upon which LA's 'goalie graveyard' direct to video film was based upon.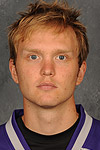 Erik Ersberg – Is really hoping that Jonathan Quick is a good goalie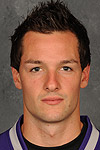 Jonathan Bernier – The other Jonathan who plays goal for the Kings. Spent 4 games up with the Kings in 07/08, boasting a 4.03 GAA and .864 Sv%. In the eyes of your typical Canucks fan, is still a far more effective hockey player than Steve Bernier.
And that should hopefully be all you need to know about the Kings going into Thursday's game! Kings fans, this is all in good fun and would love to see your 'take' on the Canucks!