Make your choice...

43 members have voted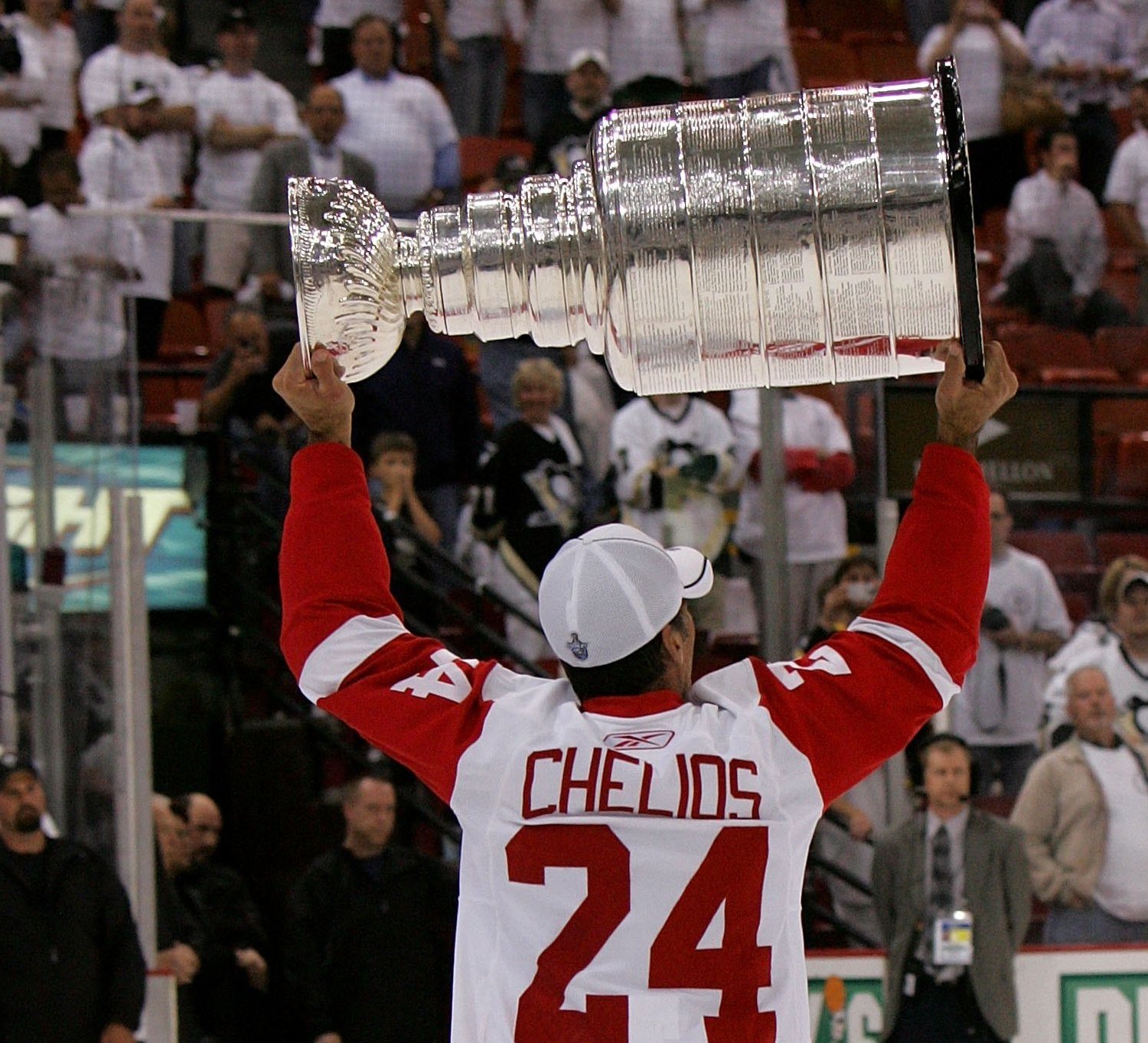 It's fair to say that the current version of the Vancouver Canucks is not a Stanley Cup contending team. It's also fair to say that since the Stanley Cup final against the Boston Bruins in 2011, this team has been in a downward trend followed by the free fall over the cliff since January of this year, scrounging 16 of a possible 62 points.
As Canuck fans, we have had to endure 3 seasons of a marriage going bad, as Roberto Luongo put it when he thought his days were numbered before Cory Schneider was traded away.
Then John Tortorella was brought in to save this ageing team from the divorce many fans have already filed the papers for.
So where does the organization go from here?
It's obvious to all that something needs to change in the structure that is the leadership of this team. Wether that change comes from the GM position with Mike Gillis or the coaching with Tortorella, that remains to be seen.
What does seem evident is that this Canucks ownership group will not give up on Tortorella after one season. It's speculated that current owner Francesco Aquilini chose to hire the current bench boss to a 5 year deal. with 8 million owing on the new coaches contract, it's highly unlikely he will be let go at the end of the season. What does make the most sense is the GM position.
There are many things the owner likes about current GM Gillis, who continues to pull out all the stops to make sure this team has the advantages while playing in Vancouver. Sleep doctors, personal chefs, nutritional coaches, mandatory yoga classes. Getting the most out of the players is of highest priority for Gillis. And he can still manage all these areas while maintaining the position of acting President of the club. Relinquishing his role of GM just makes sense for a team needing a change in direction.
There are rumours abound that Markus Naslund has left his dream job in Sweden as the GM of MoDo to join the struggling Canucks. Naslund commented to CBC on those very reports when he was asked if he would consider a return to Vancouver.
"I don't know at this point," he said. "I had a couple of inquiries a year ago or so, but it made no sense for me or us as a family. I'm going to take some time...and see what I'd like to do. I'm not ruling out anything. I didn't take the job with MoDo with the NHL in mind. That was to help out an organization that was in rough shape."
Well, now the Canucks are in 'rough shape'. There's one concern this hockey guy has, and it's worth bringing up. He's a Swede. Using a Seinfeldism, "Not that there is anything wrong with that", but does this team really need a Swedish touch? Haven't we just gone through a fairly heavy Swedish feel over the last decade with players leading our team like Naslund, the Sedin twins and our endless hope of Alex Edler becoming our stud defenceman on the back end. Oddly enough we are now left with the Swedish goaltending duo of Eddie Lack and Jacob Markstrom instead of our North American tandem of Luongo and Schneider. Did you see that coming a year ago?
Think of the last 5 Stanley Cup winners. Pittsburgh, Chicago, Boston, L.A., Chicago.
These teams won on the strength of North American players. Yes there are good players on these teams from Europe and Russia, but the core of the groups are American and Canadian players. They were the very kids that were pretending to hoist a pretend Stanley Cup playing on frozen ponds or playing road hockey, dreaming of one day getting the chance to kiss hockey's holy grail. They have that desire and passion to win the Cup. Do you think the Sedin's were dreaming of the Stanley Cup at 10 years old?
Naslund may help sell tickets in this town, but he is not the answer to build this back into a champion calibre team.
There is one man, however, that can be the difference this team is looking for and his name is Chris Chelios.
He is currently the Executive Advisor to Ken Holland, the General Manager of the Detroit Red Wings, a role that Steve Yzerman held before leaving to become General Manager of the Tampa Bay Lightning. Chelios is training to become a GM of an NHL team and he is currently getting the opportunity to train with one of the best in the business in Detroit.
Holland has kept the Red Wings in contention for the playoffs every year and has won multiple Stanley Cups. Even though his team has drafted near the bottom of the pack every year, he has kept his farm team loaded up which has allowed the Red Wings the ability to stay competitive each year. They haven't been throwing away all their assets the way they Canucks have done just trying to add those usually useless pieces at trade deadline day. Examples Sami Pahlsson and Derek Roy.
Chris Chelios is an American whose heart is in the NHL and knows what it takes to win a Stanley Cup. He has won the championship 3 times. Once with Montreal and twice with Detroit.
The GM of the Florida Panthers recently commented on Chris Chelios, who was inducted into the Hockey Hall of Fame in November.
Panthers GM Dale Tallon was a Chicago TV colourman for years before getting into hockey operations with the Blackhawks. He then got a shot at being a GM and saw first hand why Chelios was so good for so long.
"The zest he has for life is incredible," said Tallon. "Every day, he brought that passion to the rink, to the games, everywhere you went with Chris, he was full of life. There was never a dull moment.
"In the games, you paid the price every time you played against him. He gave everything he had every shift, every game. Amazing to have that energy all the time, no matter what the age. Not many people are like Chris. Amazing warrior."
Maybe it's time the Canucks had that kind of energy put into the player selection of this team. Sadly, there aren't too many 'warriors' on this current squad. It's time for a change at the helm. It's time for Chris Chelios, the saviour.