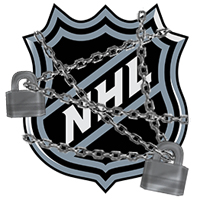 Fans are angry and each day that passes without a deal makes them angrier. You know that, most likely from firsthand experience.
As a result, we've heard about a bunch of protests. There's a fan in Philadelphia who wants the Wells Fargo Arena to be empty when the Flyers play their first game. Others have made their own personal protests on YouTube (too many to count). And somebody even suggested you
send the NHL your beard
.
Those are all well and good but what about the classic way of protesting with picket signs and chants outside the headquarters? Those worked with some success in the '60s, why not now?
Well, we'll get a chance to find out this weekend in New York. Some fans are trying to organize a protest outside the NHL headquarters, so if you happen to be in the Big Apple and want to protest to the people in the NHL offices who are probably relaxing at home, enjoying their weekend, you can do it.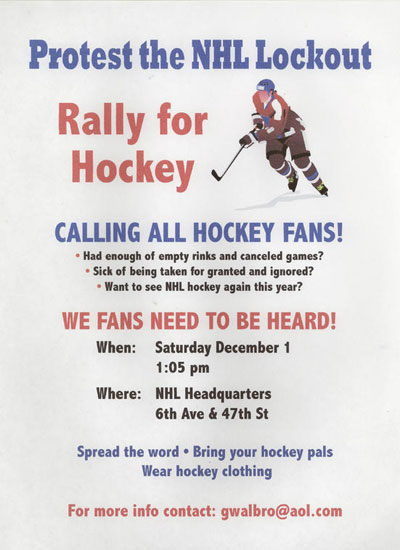 http://www.cbssports...ide-nhl-offices
Edited by Sully2Cool, 30 November 2012 - 10:51 PM.